DETAIL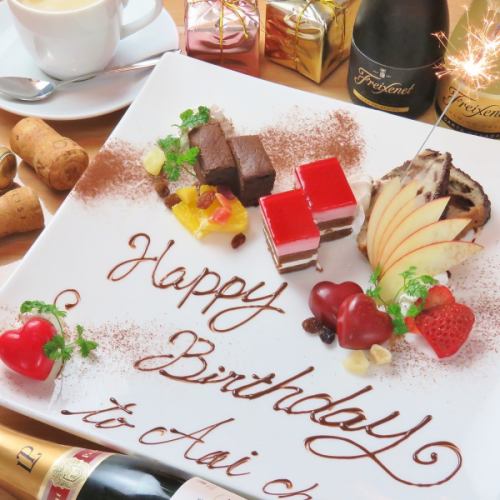 【Fully Order Maid Anniversary Course】 2 hours free all you can drink! 4500 yen ⇒ 4000 yen !!
By using a coupon4000 yen
(Tax included) with 2-hour all-you-can-drink
2

~

20persons

All-you-can-drink available

All-you-can-drink for 2 hours (Lo. 20 minutes ago)
Anniversary, birthday, hospitable ♪ our original course with an important day
Menu
■ course content (an example) ■
Fully custom made course!
Course covered with meat dish,
Healthy vegetable main course,
Everything including chocolate and strawberry sweets courses, whatever!
Let's gather and celebrate what you like the leading role ♪
All-you-can-drink menu
·draft beer
Premium Malt
Wine sparkling
· House wine · Barrel sparkling wine
· Chocolate cocktail
· Chocolate cocktail
·Cocktail
· High ball, classic cocktail, etc. ♪ make your favorite combination ♪

Reservation deadline

Visit of hope the day before until 22:00
Coupon that can be used
[♪ birthday, anniversary]
Selected Chocolate Assortment + Cake
★ Message presentation ★

Presentation conditions

At the time of reservation (application upon reservation)

Conditions of use

1 pair / 1 ticket / can not be used with other tickets / services when using course / change the course's dessert for free with a message attached plate / prepared for only the seat at 1200 yen (tax excluded)

Expiration date

Until the end of March 2018
2018/03/07 update